PRODOTTI
Urbis 2
High capacity with small dimensions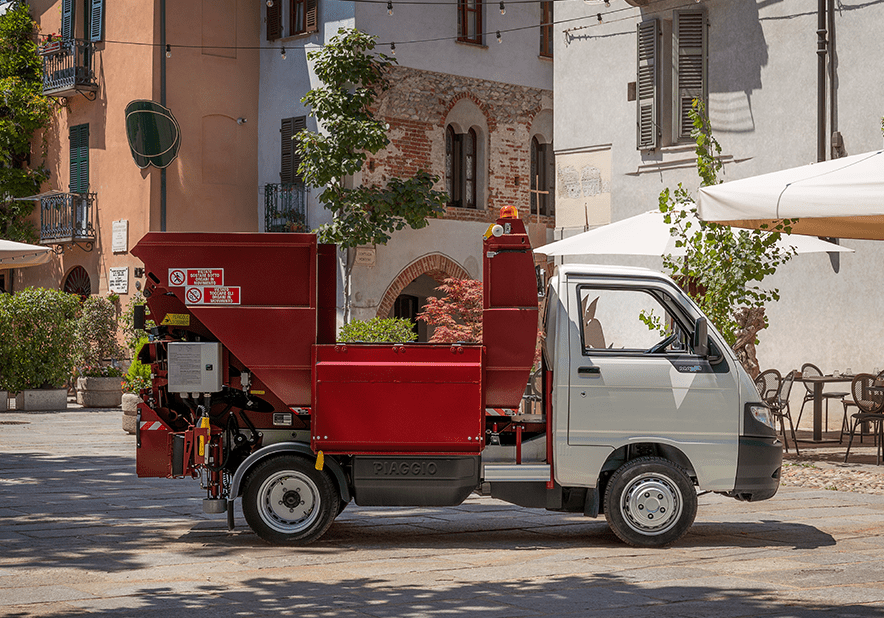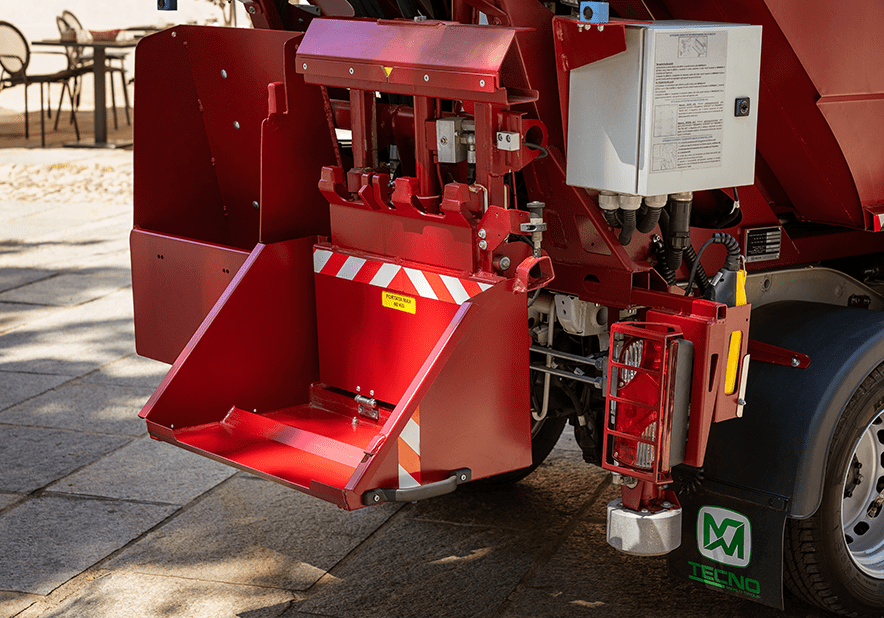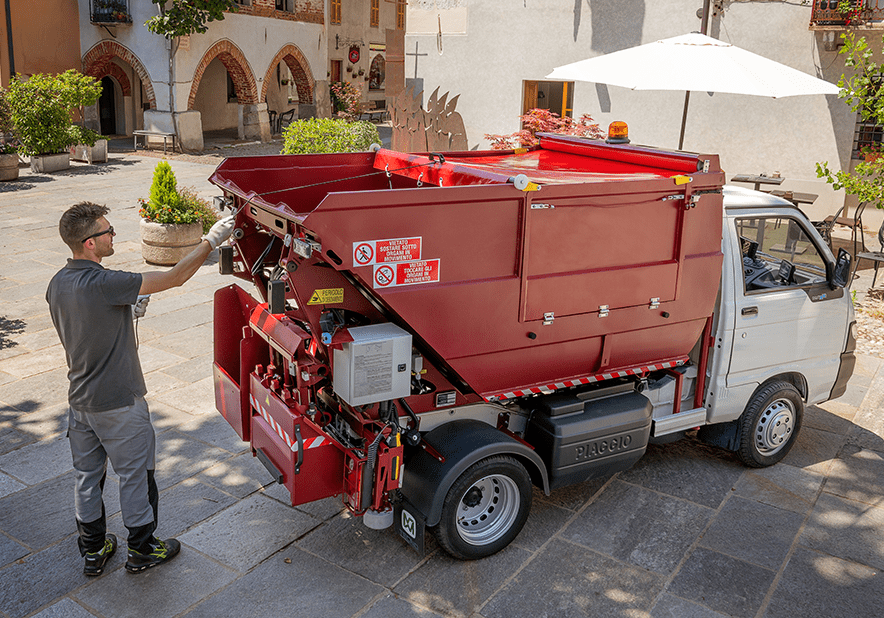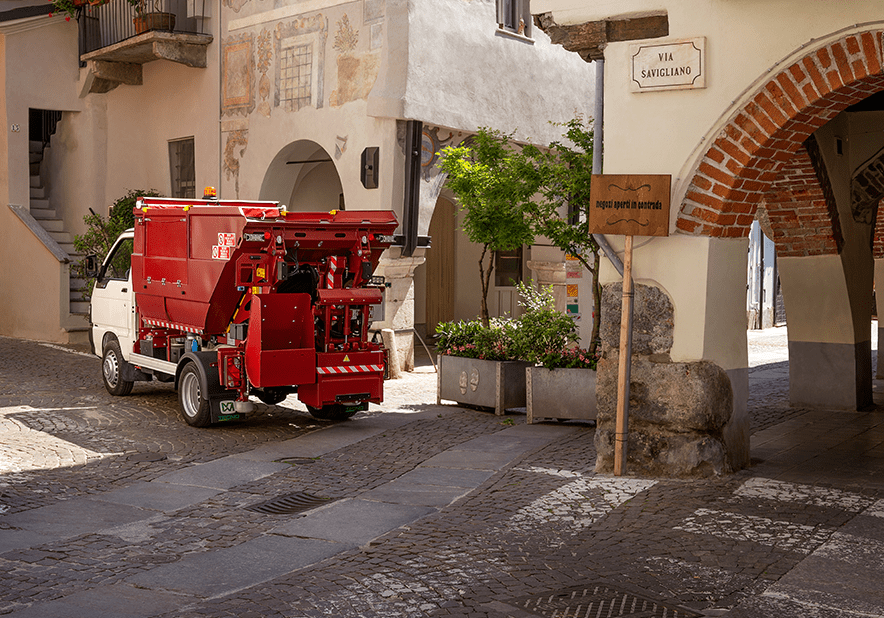 Urbis 2
The equipment of the Urbis 2 and 3 series supplied by Tecnoindustrie Merlo S.p.A. are simple rear-loading tanks, with discharge by tilting system with a special single-rod double-acting cylinder.
To facilitate manual loading by operators, the tanks are equipped with two hinged stainless steel tilting side doors.
At the rear end, the system for gripping, lifting and emptying the bins (option) is installed in a central position and can be equipped with a load assist system.
Features informations
Capacity

2.2 cu m

Gross vehicle weight

1500 to 1700 kg

Unloading system

Body tipping

Compaction system

-

Unloading into compactors with universal spout

•

Two side doors with safety locks

•

Two automatic rear hydraulic stabilisers

•

White LED rear light

•

PVC tank cover

On request

Bin tipper

On request

Push-button pendant with spiral cable for unloading tank from on-board the machine

On request

Push-button pendant with spiral cable for operating bin tipper

On request

Emergency hand pump

On request

Rear rubber pads

On request
Features informations
Capacity

2.2 cu m

Gross vehicle weight

1500 to 1700 kg

Unloading system

Body tipping

Compaction system

-

Unloading into compactors with universal spout

•

Two side doors with safety locks

•

Two automatic rear hydraulic stabilisers

•

White LED rear light

•

PVC tank cover

On request

Bin tipper

On request

Push-button pendant with spiral cable for unloading tank from on-board the machine

On request

Push-button pendant with spiral cable for operating bin tipper

On request

Emergency hand pump

On request

Rear rubber pads

On request