Zenit
Waste collection and transport to landfill, as quickly as possible.
A full range of rear-loading compactors for waste management.
BVO
Double tank for doorstep collection.
Designed for the collection of two different types of waste.
1

2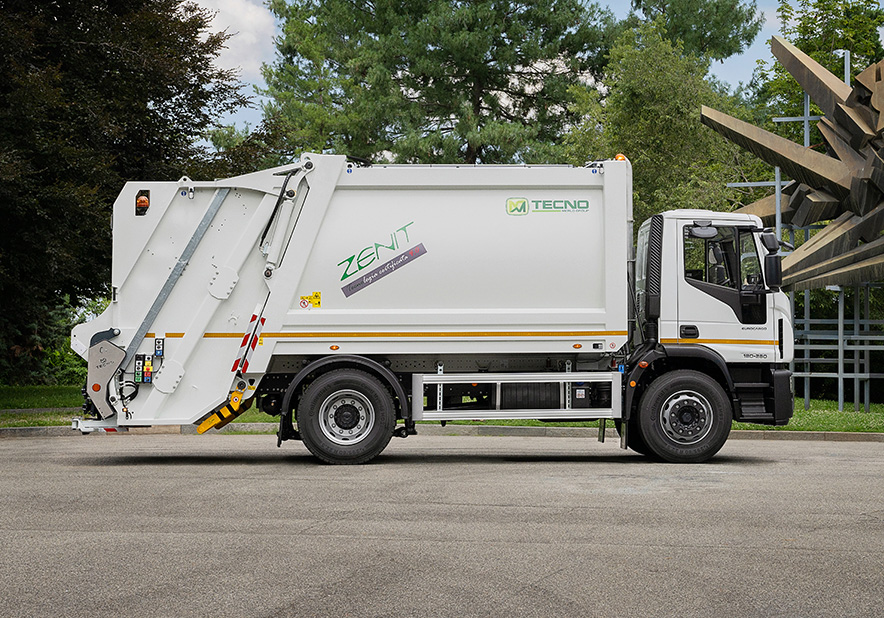 Zenit
Above expectations.
Zenit trucks are rear-loading compactor trucks with a hood, unloading through ejector plate, equipped with swinging single-blade compaction system consisting of a rotating blade and a slide running on straight guides.
At the rear end, the system for gripping, lifting and emptying the bins is installed on the tilting door.
Tecnoindustrie for a clean city
NEWS & EVENTS
Discovering Tecnoindustrie
Discover the latest news from the Tecnoindustrie world.