PRODOTTI
Zenit M1
Above expectations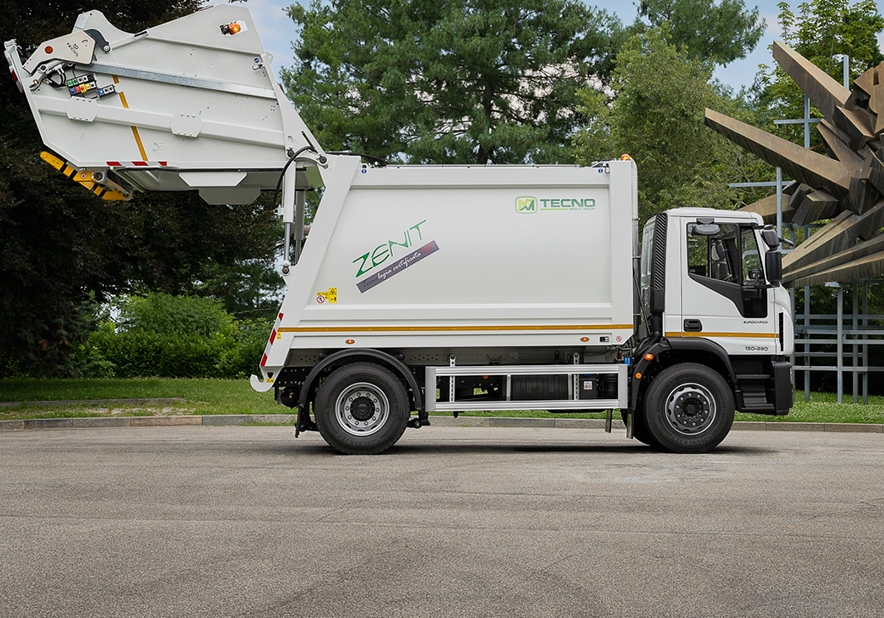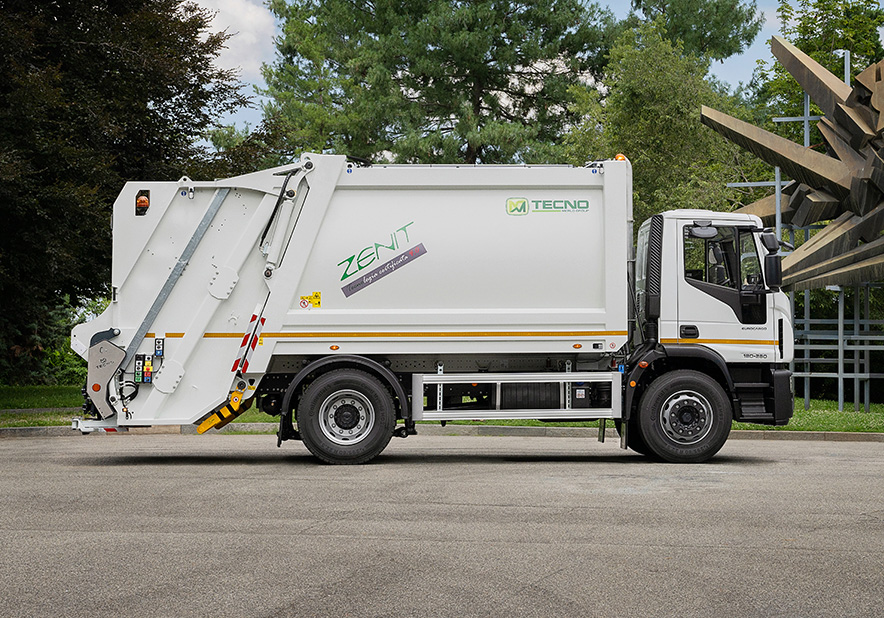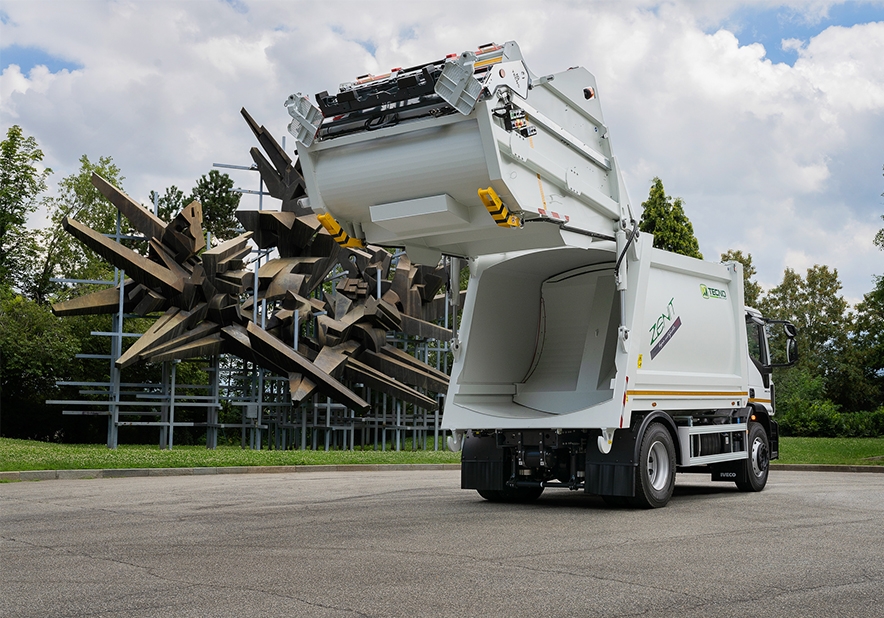 Zenit M1
The Zenit trucks supplied by Tecnoindustrie S.p.A. are rear-loading compactor trucks with hood, unloading through ejector plate, equipped with swinging single-blade compaction system consisting of a rotating blade and a slide running on straight guides.
At the rear end, the system for gripping, lifting and emptying the bins (option) is installed on the tilting door.
The truck is certified by an external notified body.
Features informations
Capacity

14 - 16 - 18 cu m

Gross vehicle weight

16 - 18 Ton

Unloading system

Ejector plate

Compaction system

Swinging single blade

Tailgate volume (cu m)

1,8

Internal width of tailgate (mm)

2,200

Frame axles (no.)

2

Compaction cycle

Automatic / Continuous / Synchronised

Intake rate (sq m/min)

5.5

Compaction ratio selection

Electronic, in-cab

Adjustable compaction ratio

2:1 to 6:1

Control and supervision system with dedicated microprocessor

•

Bin tipper with shaker

On request

Dumpster tipper with hydraulic stabilisers

On request

Receives waste from satellite vehicle

•

Rear IR camera and colour monitor in cab

•

Camera for viewing inside hopper

On request

White LED rear light

•

Yellow LED flashers

•

Type-approved rear platforms for operators

On request

Shovel and broom housing

•

Load weighing device

On request

Bin identification system

On request
Features informations
Capacity

14 - 16 - 18 cu m

Gross vehicle weight

16 - 18 Ton

Unloading system

Ejector plate

Compaction system

Swinging single blade

Tailgate volume (cu m)

1,8

Internal width of tailgate (mm)

2,200

Frame axles (no.)

2

Compaction cycle

Automatic / Continuous / Synchronised

Intake rate (sq m/min)

5.5

Compaction ratio selection

Electronic, in-cab

Adjustable compaction ratio

2:1 to 6:1

Control and supervision system with dedicated microprocessor

•

Bin tipper with shaker

On request

Dumpster tipper with hydraulic stabilisers

On request

Receives waste from satellite vehicle

•

Rear IR camera and colour monitor in cab

•

Camera for viewing inside hopper

On request

White LED rear light

•

Yellow LED flashers

•

Type-approved rear platforms for operators

On request

Shovel and broom housing

•

Load weighing device

On request

Bin identification system

On request